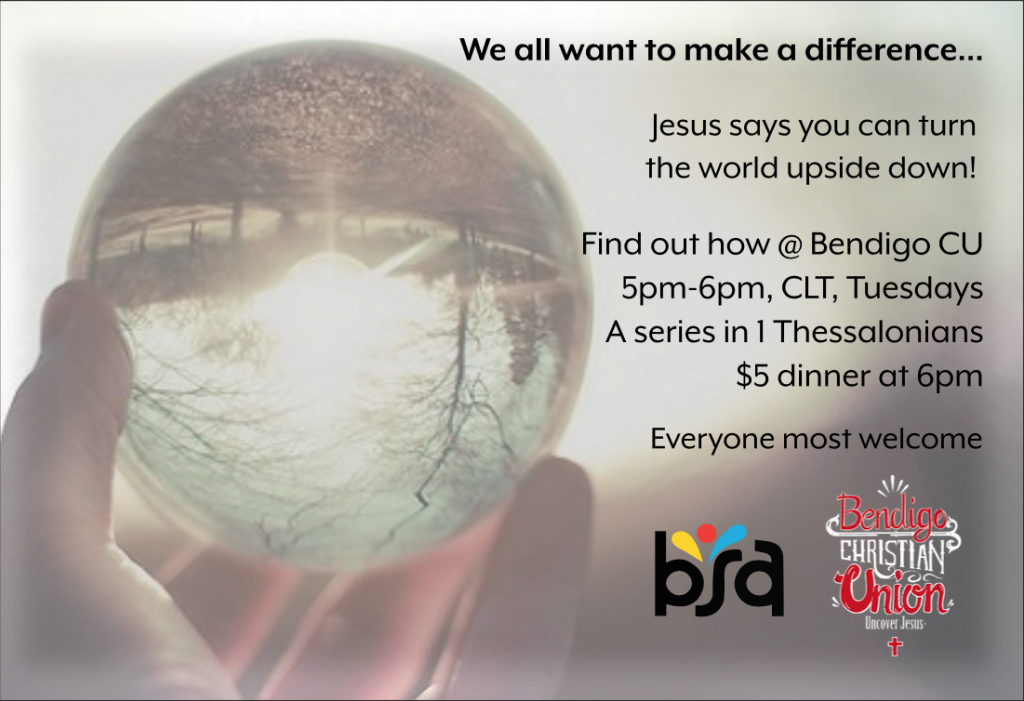 These men who have turned the world upside down have come here also… saying that there is another king, Jesus.
Acts 17:6-7
In Acts 17:1-10, while on his second missionary journey, the apostle Paul and his companions established the church in Thessalonica in just 3 weeks by unashamedly preaching the Gospel – that Jesus is the true and only King.  This gospel message had such a radical effect on all who believed it that it was said they turned the world upside down!
This Semester we will be hearing God's word to the Thessalonians. Paul's letter to this young Christian church is designed to help them stay on the right track as Christians and as they do to show them how they too can change the world around them as they trust in Jesus as their King.
It is my prayer that as we do these studies we, like the Thessalonians, will be in awe of the amazing hope we have in Jesus. I pray that we would be people who live with Jesus as our true and only king, and that we would be people whose changed lives and gospel words have a ripple effect that changes our uni for Christ.
Whether you've been a Christian for a long time or if you're just checking out who Jesus is, please join us this semester at 'The Bible Talks'.  We'd love to have you there!
5pm CLT Tuesdays.