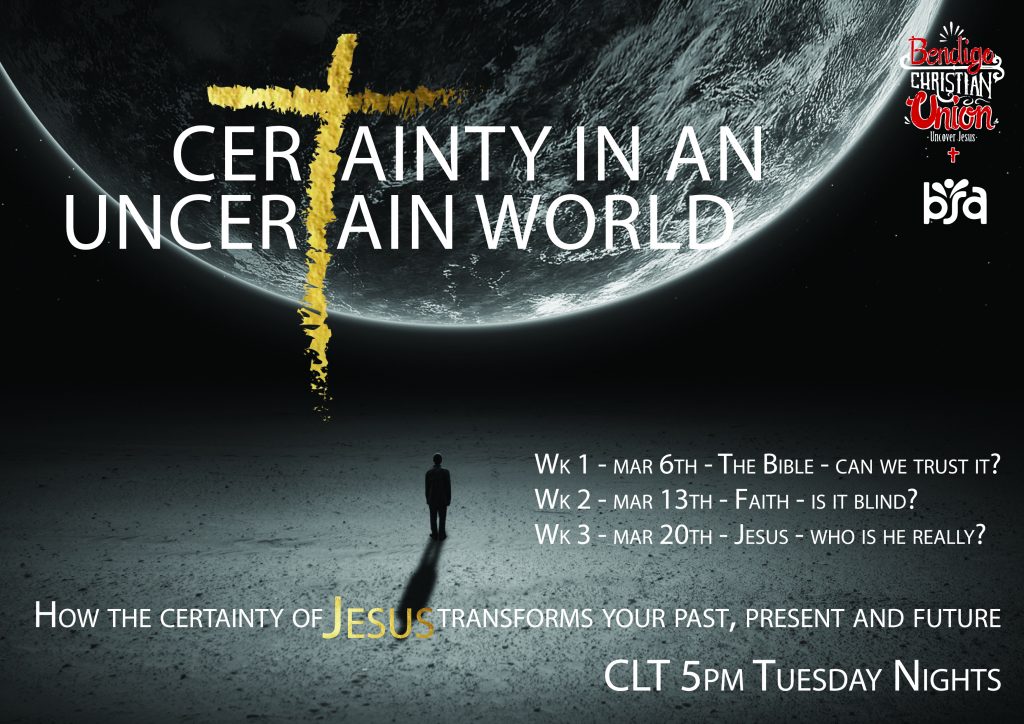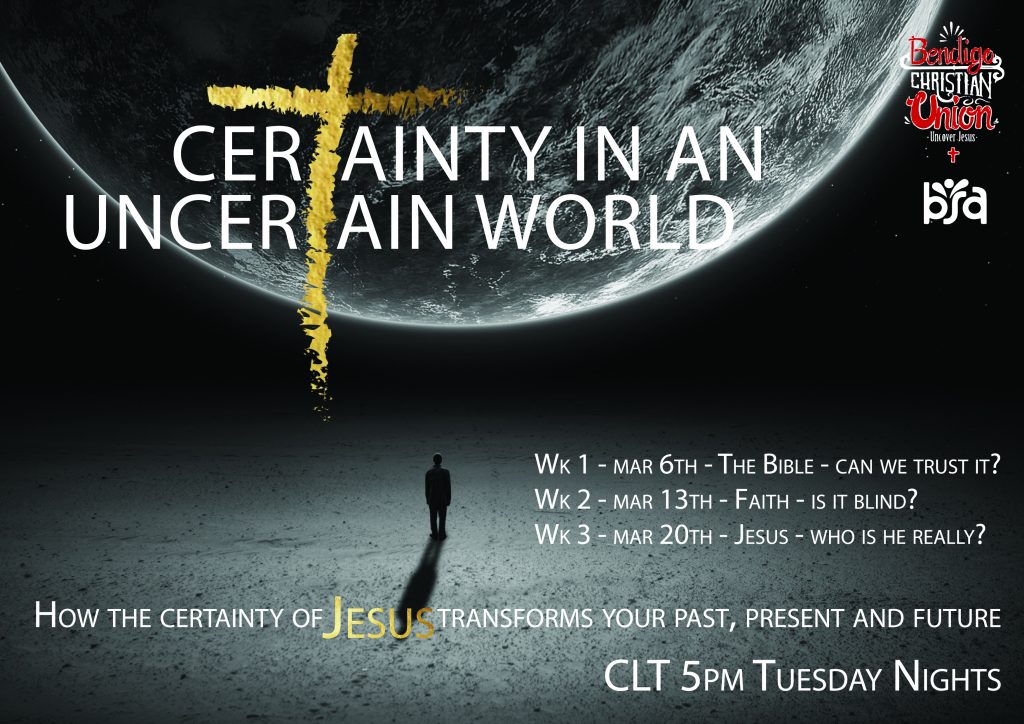 Our lives are filled with uncertainty. On any given day we can wake to news of economic, social and political change in our world, and more personally we can experience uncertainty in our study, our work, our relationships, our family, our health. Such uncertainty often causes fear and unrest.
In such an uncertain world the Bible rings with incredible news. The Bible says you can have certainty because Jesus has risen from the dead. The Bible sings that Jesus loves us, died for us, rose and is now reigning over all. In these truths we can be certain and in these truths we can rest. An old preacher used to say, "The future is as bright as the promises of God." For those of us that know Him, it is very bright. We are not to live in fear, but in certainty that God has a plan, and it will be accomplished!
Whether you've been a Christian for a long time or if you're just checking out who Jesus is, please join us this semester at 'The Bible Talks'.  We'd love to have you there as we explore together this great news of Jesus for us!
5pm CLT Tuesdays.