Socials
---
Email: cu.bsaclub@gmail.com
Facebook: Bendigo Christian Union
Instagram: @bendigochristianunion
---
Staff Team 2022
---
Steve Blyth
Staff Team Leader
M: 0407 436 596 | E: steve.blyth@afes.org.au
Steve has worked as the AFES Staff Team leader at La Trobe University in Bendigo since 2013. In that role he works with the Christian Union (a student club on campus) as an evangelist and Bible teacher. His aim is to help university students see and understand the greatness of Jesus revealed to us in the Bible.
Steve is married to Laura and they have four children together. On his days off, Steve loves to build things out of wood, renovate his home, hang out with his kids and drink good coffee.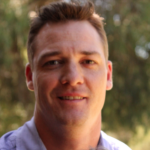 ---
Ryan Smith
Senior Staff
M: 0428 360 858 | E: ryan.smith@afes.org.au
Ryan joined the Bendigo Christian Union on staff in 2017. Student ministry has a special place in his heart, playing a prominent role in his own journey and growth as a Christian. He was involved with AFES student groups in both Canberra and Wagga Wagga [where he studied Engineering, and then a bit of teaching and a bit of Science (Mathematics)].
Ryan grew up in the foothills of the Snowy Mountains in NSW (Tumut) but has been in Bendigo since 2013. He moved to Bendigo to be involved with planting Reforming Church, where he also works part-time as the Teams & Training coordinator and serves as an Elder.
Ryan enjoys many things like sport, music, board games, films, photography and telling people about Jesus. Ryan doesn't enjoy things like writing bios about himself for websites! 🙂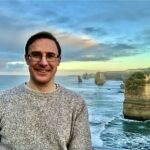 ---
Cat Tuckwell
Senior Staff
M: 0479 126 872 | E: cat.tuckwell@afes.org.au
Cat recently joined the team at Christian Union in mid-2022. After high school, Cat moved to Wagga to fulfill her lifelong dream of becoming a vet. In her first semester a university, a friend encouraged Cat to check out Jesus for herself. This transformed Cat's life as she saw for the first time how good the good news of the gospel is! After uni, Cat worked as a vet in Gippsland for a while, before she changed gears to have the even greater joy of helping students at La Trobe check out Jesus for themselves.
In her spare time Cat loves reading good books (while drinking tea), playing board games with friends and watching the cricket. She's also brought her Chocolate Labrador, Fudge, down to Bendigo and is looking forward to finding some good walking trails and some other furry friends.