Men, it is that time of the year again. Time to rally together, to be instructed in God's Word.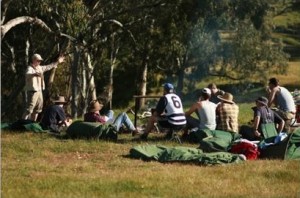 When: Friday 31st August to Sunday 2nd September.
Where: Meet at the Bendigo Student Union cark park at 4.30pm on Friday, where you will await deployment to Stormy's farm, Boort.
Cost: $85 (includes all meals but not money for fuel).
Bring: Bible, pen, sleeping bag and mat, toiletries, clothes for all sorts of extreme activities and conditions.
Registrations: by 24th August to secure your place.
Questions? camps@bendigo.cu.org.au or see your campus leaders.