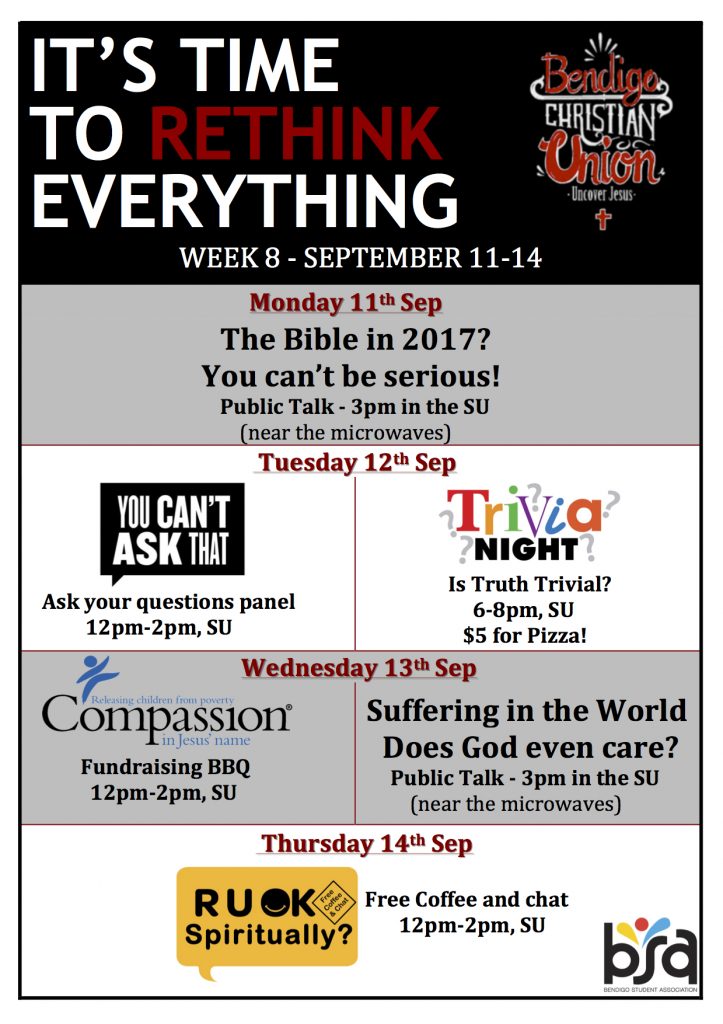 Christian Union is holding events throughout Week 8 to meet new students and proclaim the great news of Jesus on campus
As you can see from the pic above we'll be in the SU for lots of the week! Come and say g'day it'll be great to meet you!
If you're keen for the Trivia night – Please RSVP on this Facebook link.