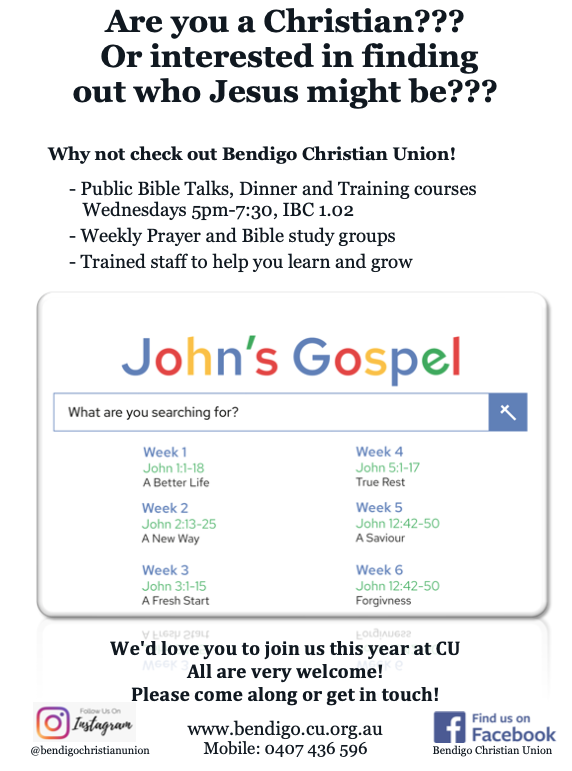 We're a student club on the LTU Bendigo campus called the Bendigo Christian Union. We're dedicated to seeing Christians stand firm and grow in their faith while they're studying at university.
Our aim is to reach our entire campus with the gospel of Jesus, but you don't have to be a Christian to join us! We want everyone to have the opportunity to uncover Jesus at uni. So please invite your friends to our events as well.
Join us at LTU Bendigo, as we 'Uncover Jesus' together! Make sure you're following us on Facebook (Bendigo Christian Union) and Instagram (@bendigochristianunion) for our latest updates.
We have our main meetings every Tuesday of semester at 5 pm in The Ironbark Centre – IBC 1.02, so come along and meet us at The Bible Talks.