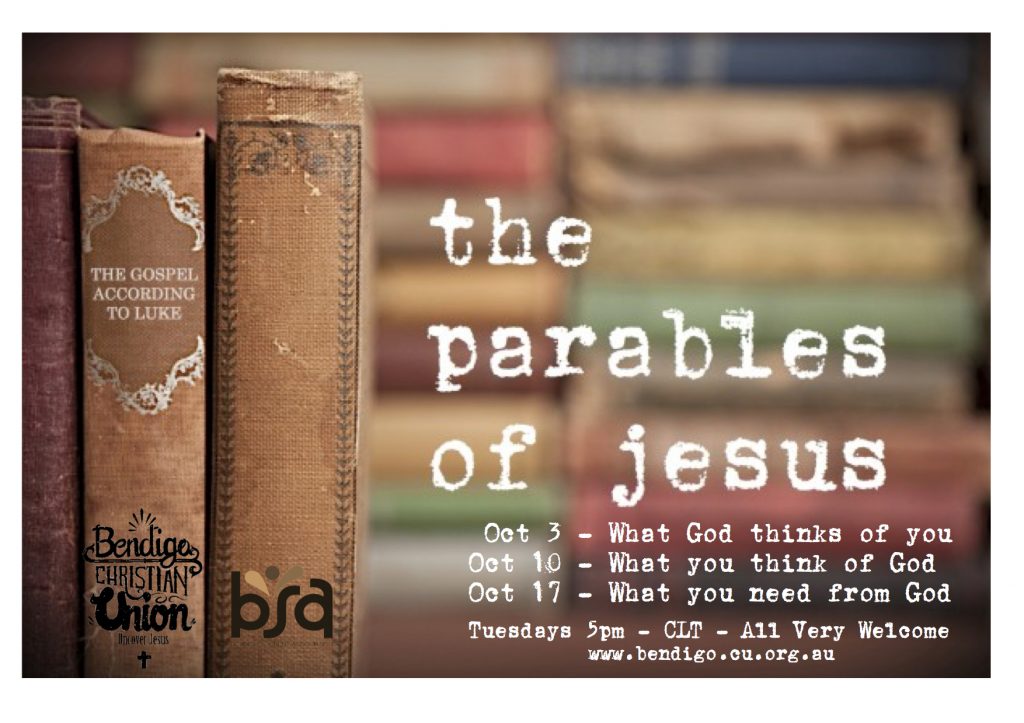 If you've hung around church or Christian circles you might know that parables are stories not real events. That is Parables don't describe real historical events that happened, you couldn't go back in time and meet the characters in the story, parables aren't real in that sense but in another sense they actually are real, because parables are stories that are told to help us understand the real story – the bigger story, the Story of our God and how we relate to him.
One writer has described parables as 'earthly stories with a heavenly meaning'  that is they are common everyday stories that teach us real truth about our God who is in heaven.
And so these parables we'll be looking at at CU teach us real truth about God in a profound and captivating way. Jesus was the master storyteller – do you know why? It's because The Story is all about Him! Check out this great video if you want to know more!
Whether you've been a Christian for a long time or if you're just checking out who Jesus is, please join us this semester at 'The Bible Talks'.  We'd love to have you there!
5pm CLT Tuesdays.