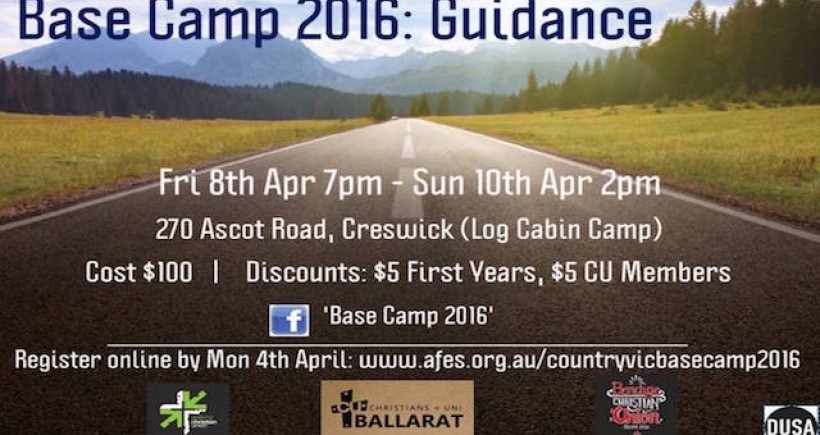 To kick off the year it's great to get away as a group to get to know each other a bit better and get stuck into God's word together.
Topic: Guidance.
Date: 7pm Friday 8th to 2pm Sunday 10th March 2016.
Cost: $100 ($5 discounts for first years and members).