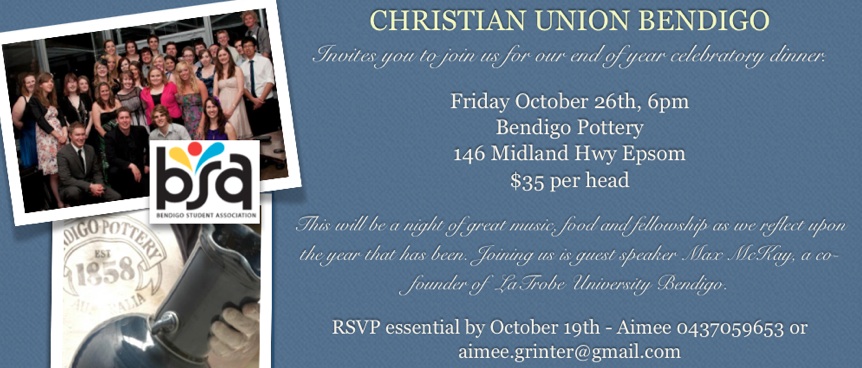 Join Bendigo Christian Union as we celebrate what God has done on campus this year and pray for the year ahead. We will recap the highlights of 2012, send out our graduates, thank the outgoing committee and welcome the new committee. Joining us is guest speaker Max McKay, a co-founder of La Trobe University, Bendigo.
The dinner will commence at 6pm on Friday, 26th October at Bendigo Pottery (146 Midland Hwy, Epsom: map). Cost is $35. All welcome.
RSVP by Friday, 19th October. For any enquiries contact Aimee Grinter.