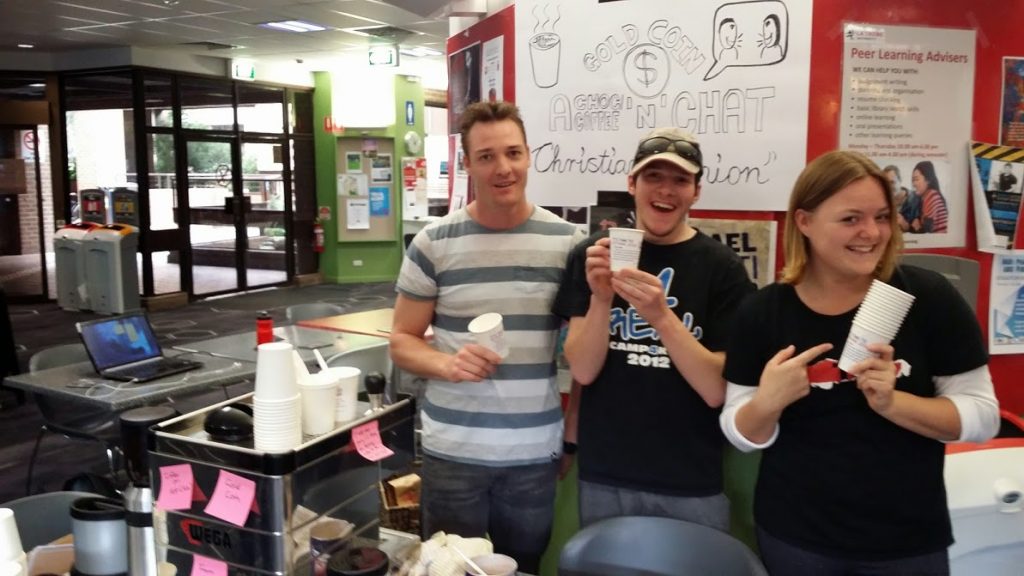 Welcome to all students commencing study this semester at La Trobe Bendigo!
Christian Union is holding events throughout this week and we're keen to meet students, new and returning. Look out for us around campus.
Tuesday 25th July. Come and meet us at our weekly meeting – 'The Bible Talks' in the CLT. 5pm start with a $5 dinner at 6pm.Wednesday 26th July – Market Day. We'll be in the SU, giving out coffee, chatting and catching up. Come and say g'day it'll be great to meet you!