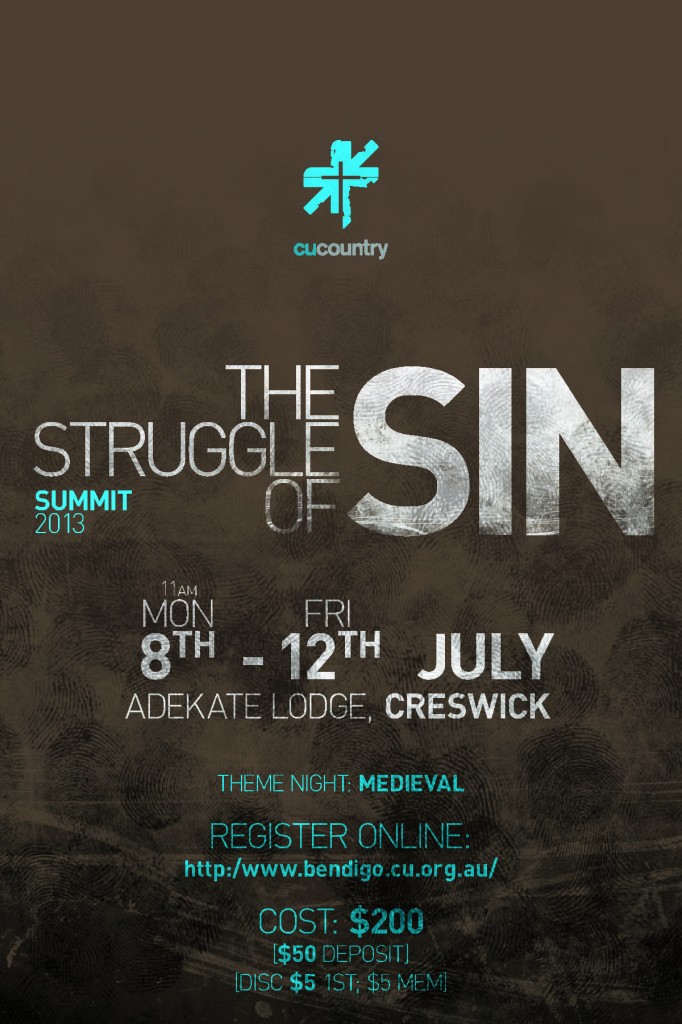 Summit is a unique learning experience with night talks, discussion groups, seminars, manuscript discovery groups focusing on one key passage, elective workshops and time for reflection. Uni and TAFE students from Ballarat, Bendigo and Geelong will be there and you are bound to make new friends while learning together, over a meal and during free time.
Topic: The Struggle of Sin.
Date: 11am Monday 8th to 2pm Friday 12th July 2013.
Venue: Adekate Lodge, Creswick (map).
Cost: $200; Discounts: $5 off for first-timers, $5 off for CU members. $50 deposit required by close of registration (pay to campus treasurer or online – see below).
Registrations: close Monday 1st July.
Fun Night Theme: Medieval.
Questions? camps@bendigo.cu.org.au
Registration
Notes
Online payment available for full time campers only. Part time registrations need to be paid in person at a CU meeting or at camp.
Online payment is made through AFES.